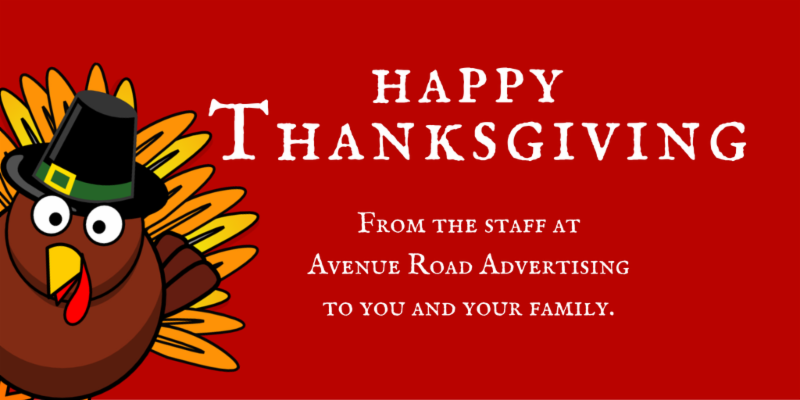 Get Your Turkey Approved by Google this Holiday Season
8 Tips
1) Ensure your turkey has been approved based on Google's latest algorithm changes.
2) Beware of illegal key word stuffing into your turkey! Google disapproved of this several years ago and will penalize your turkey if caught.
3) Beef up security over the holiday to ensure your turkey doesn't get hacked.
4) We strongly recommend getting a Free Turkey scan before launching it live.
5) Ensure your turkey was coded and programmed correctly before investing in online actions.
6) The approved plugins are: mint jelly, cranberries (if you live in Cape Breton: Fox Berries) and, of course, gravy.
7) Content is king in building a turkey and launching it on the internet. Please include only relevant content such as: butter, bread cubes, celery, onion, salt and pepper.
8) Watch your bird carefully and once ready ensure it can be viewed by all mobile devices for easy sharing.
Sincerely,
Your friendly neighborhood staff at Avenue Road Advertising. Gobble gobble.