Bajic Denture Clinic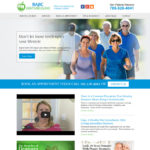 Avenue Road Advertising worked very hard to design and implement our new website. Their team listened to our needs and delivered exactly as promised. They went above and beyond to meet all our expectations. It was a pleasure dealing with Louie, Charlene and Mike and we would highly recommend them.
Just a quick update. We had a patient today whom was referred by a local dentist. Before the patient came in she did some research. After visiting our new website (which she loved) she decided to come and see us. It was the site that impressed her and was a deciding factor.
Thank you again.
Vlad
Ottawa Dentist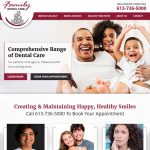 Hi Louie and Charlene,
Good news! We have noticed a sharp increase in new patients last week and this week. So whatever you are doing is working well in the right direction. We had about 3-4 new patients call last week and 3 today.
Lets keep up this strategy!
Thanks
Vineet
Positec Pest Control Company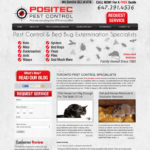 After assessing each of the marketing companies, I decided to go
with ARA, which was the best move that I've made. They are arguably the best marketing move I've made since I've taken over my father's company! ARA's return on investment is excellent in comparison to all of the other marketing that I've done in the past, which all ended up losing money.
Warren Lee