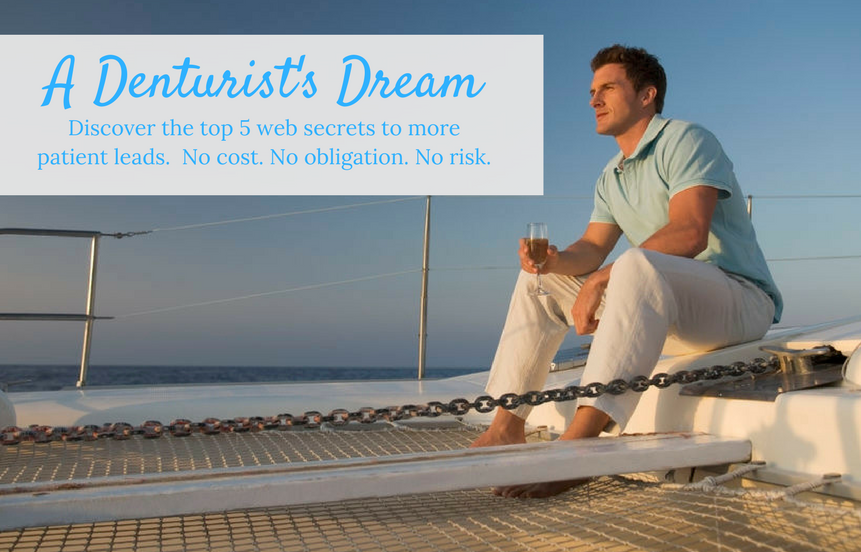 Dear Denturist,
Yes, there really is a way to work less and live more. It might not seem easy with the constant need for new patients, poor public access and the fear of losing business to competitors, but there is a solution. It starts with something you already have… your website.
Secrets no one ever told you!
Hi, my name is Louie Pateropoulos and I am the chief web wizard at Avenue Road Advertising.
The reason your website isn't doing what you thought it would do is because there are secrets no one has told you… until now!
Let the truth set your free!
To get your website fulfilling your dreams, you need a home page that attracts more leads, converts leads to clients and brings those clients back when they next need to see you.  Easy to say but how do you do it?  I'll put the answers in the palm of your hands.
FREE CHEAT SHEET: Your Guide to the Perfect Home Page
It costs nothing to see for yourself!
My exclusive Cheat Sheet, Your Guide to the Perfect Home Page, removes all the mystery and exposes the "Top 5 Web Secrets to More Patient Leads" for immediate use.  It is yours absolutely free when you sign up today.  Don't delay!
These are the very same secrets that separate the world's top-producing websites from all others.  They are the secrets that can help set the stage for streams of new patients, increased billings and more staff to help run the business… while you take a break and/or open new clinics.
Increase your new patient leads…
GET YOUR FREE CHEAT SHEET RIGHT NOW! 
"Your Guide to the Perfect Home Page" will no longer be free when this limited time offer expires.